When it comes to your heart health,
there's only one red yeast rice product to trust.
Sylvan's Red Yeast Rice supplements are laboratory tested, all natural, non-GMO and 100% grown,
processed and bottled in the USA!
Why is that important? Ask yourself:
Can you trust the quality of products made outside the USA?
Sylvan's manufacturing process conforms to both USDA and FDA standards.
Is the rice grown in non-contaminated soil using clean water?
Sylvan's Red Yeast Rice is grown on USDA certified organic brown rice.
How do foreign manufacturers produce their red yeast rice?
Sylvan uses traditional methods in a modern American production facility.
Are imported products tested for quality and purity?
Sylvan's Red Yeast Rice is batch tested for quality, potency and consistency throughout our production process.
Your health is important, and we want to help you support and maintain healthy cholesterol levels naturally!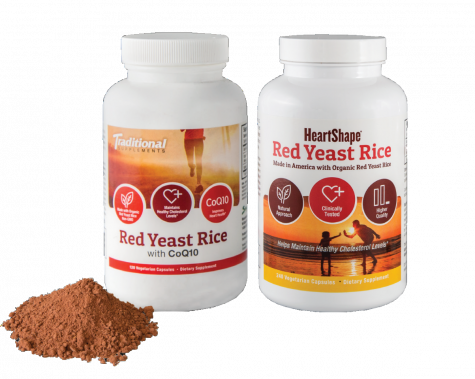 Used for centuries in Traditional Chinese Medicine, red yeast rice was found to contain compounds that became the basis for many of today's cholesterol managing medications. This unique blend of compounds, combined with the natural pigments found in red yeast, help your body maintain healthy cholesterol levels naturally.*
Are you ready to maintain your cholesterol levels naturally?